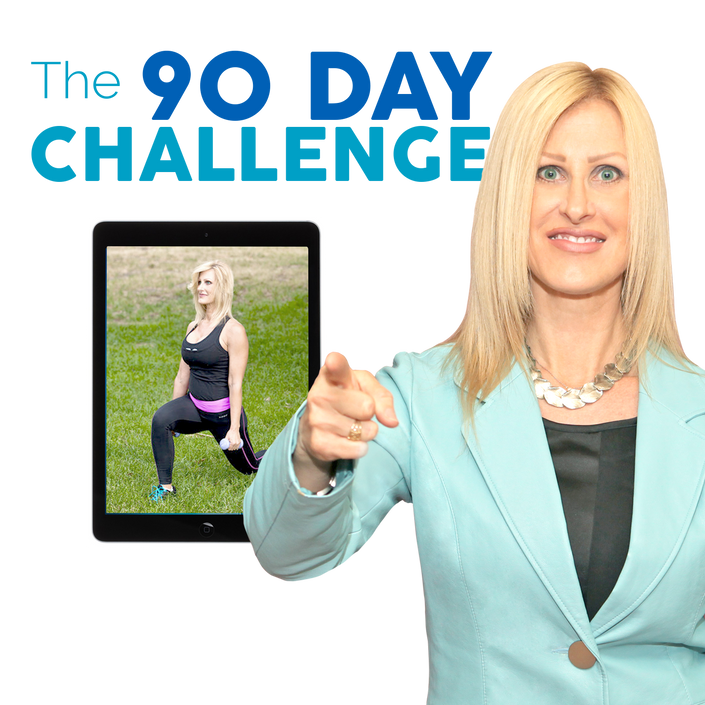 The 90 Day Exercise & Nutrition Challenge
Everything You need to Master Your Healthy Mind, Nutrition and Body in 90 Days! Join through Teachable Now!
STOP ARGUING WITH YOUR BODY! TRANSFORM YOUR BODY IN 90 DAYS.
Join the 90 Day Body Soulution Ultimate YOU Challenge. Reshape Your Body and Your Life!
Are You Tired of the way you look and feel, and ready to make improvements in your life, and reinvent your identity as the real YOU that you were born to be?
"Sherry Gideons, former professional figure athlete, celebrity trainer, and nutritionist; who has been in numerous publications, Known for Simple Fitness Concepts & Creator Of The 60 Second Soulution Workout System Has Now Designed an Exclusive Whole Life Living Institute Academy. One of the systems is the New Step By Step Nutrition and Exercise Program For Women that Keeps You Young, Fit & Living to Be the Real You For Life."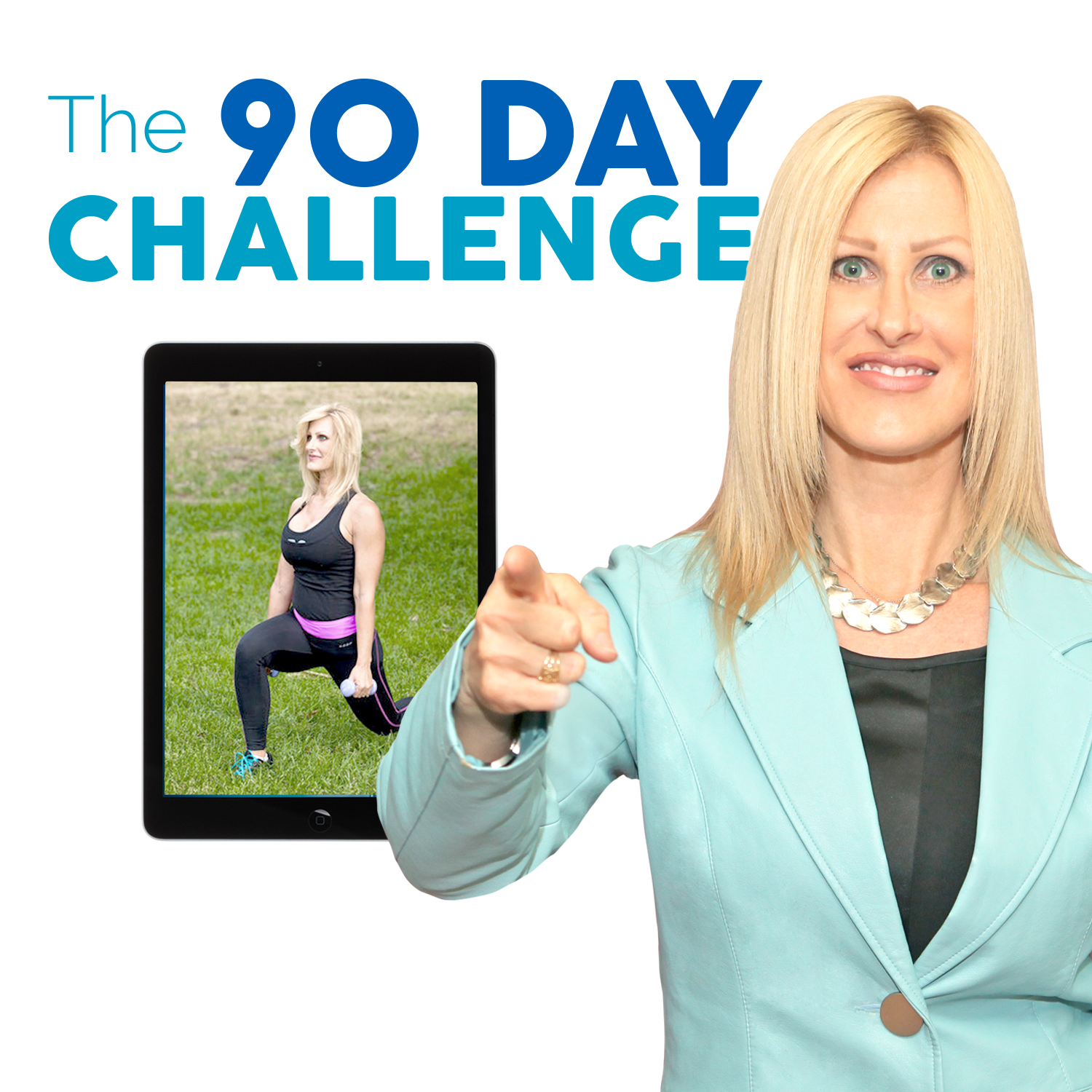 We are giving you every opportunity to Transform your relationship to food and exercise in 90 days from the inside out!
Regularly $999 Limited time only!
$297 first 10 signups will get one-on-one personal coaching for 90 days.
A $2400 value!

In the 90 Day Challenge
We Share Everything You Need to Know About Losing Weight and Keeping it Off… Unlock the Power of your Mind, and Create the Life You Desire to Live, "How to LOOK and FEEL from the Authentic YOU, and Have the Confidence from the INSIDE OUT…All Without Hunger, Without Counting Calories, and Without Impossibly Long Workouts!"
SEE WHAT'S POSSIBLE...
IN
90 DAYS!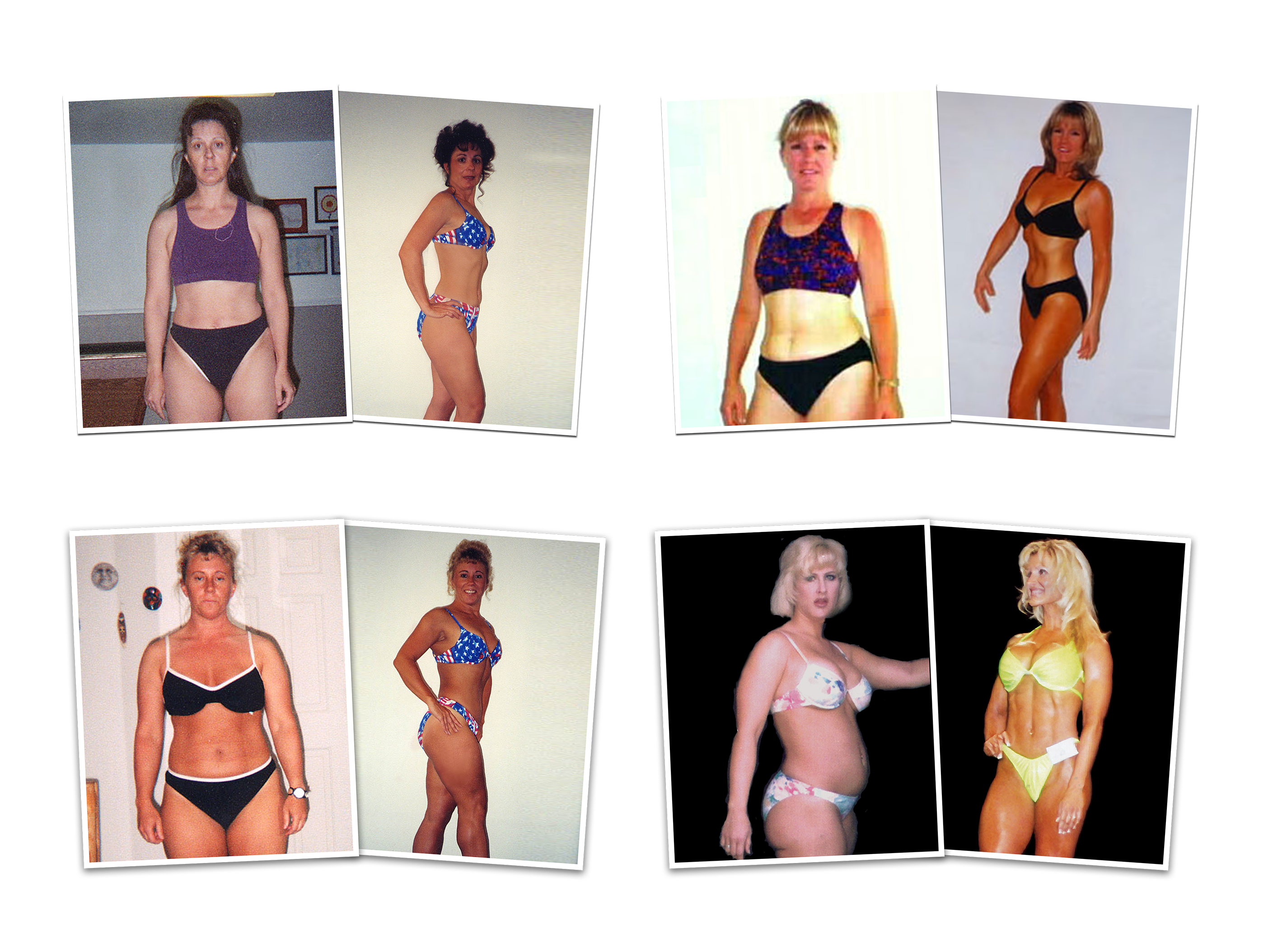 Are you Ready to lose weight and get fit without dieting?
A powerful Program designed to get to the root of what's eating at you and to help you create a healthier, stronger, and more energetic YOU!
Do you struggle with an unhealthy, unhappy relationship with food?
Do you miss being active in your life? Is being overweight, fatigue or body pain making it hard to do the things you desire to do?
Or is it that horrible feeling you feel when you struggle to button your pants or fit in to your favorite clothes?
Do you miss being active in your life? Is being overweight, fatigue or body pain making it hard to do the things you desire to do?
You want to experience less suffering and live each day to the fullest believing you are enough just as you are.
Are you sick and tired of being sick and tired?
Do you believe that when you hit your goal weight you'll be happy and your life can finally start?
You feel that if you weighed less you'd somehow be more in other areas of your life.
You're convinced that you are addicted to food.
You've tried every diet under the sun and while you are able to lose weight, you struggle to keep it off.
Do you want the old you back?
You're starting to think that there must be more to weight-loss than just healthy eating.
Are you ready to finally embrace your healthy life?
THE 90 DAY CHALLENGE covers all that and more!!!
All of us have tried dieting or exercising and they will both give you temporary results. But the reason they don't work is you won't continue them. Everyone needs to be challenged in order to truly realize their full potential, and so that's exactly what the 90 Day Challenge will do — the world's greatest opportunity to finally breakthrough and lead a happier, healthier, more productive life. Forcing your body to do what it doesn't want to do, will never give permanent results. Instead discover the way to stop arguing with your body and create the healthy lifestyle that will give you the results and life that you really desire. After all, the number one reason most people don't stick to an exercise or diet routine is motivation. So ask yourself, "How would it feel to know Sherry, John and thousands of others have your back?"
This challenge is specifically designed to help you drop double the body fat by resetting your body, and then burning body fat. Not only will this challenge get you lasting results, but it will detox and reset your body from any resitance disorders you may have.
Make 2017 your year to start fresh!
What Exactly Is Included In The 90 Day Challenge Program?
The 90 Day Challenge Program is an easy to follow 12 MODULE system. It is a simple step-by-step plan that takes out the overwhelm in figuring out what to do and delivers real results with a complete program to create your ultimate success.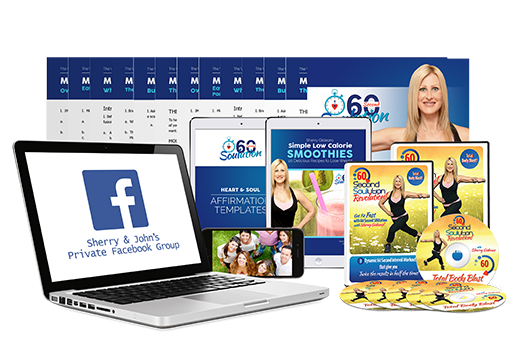 A Complete 12 Week Plan of Modules that keep you focused with high vibes
Week 1 Success Kit
Week 1-12 breakdown
10 Day Cleanse Detox Eating Plan
Foods To Avoid List
Breakfast Shake Plan
Gluten Free Menu
Inflammation Menu
Sherry's Food Plan Menu
Our personal Set of Easy to Follow "Nutrition Rules"
Grocery List
Success Plus Series 2
Goal Setting Modules, Worksheets & Tips to Get You in the Right Weight Loss Mind State of Mind
An Outline of "How" Your Meals Should Be Broken Down
A Listing of Acceptable "Swap Out" Foods
Receive Our Freedom Performance Workout Planner filled with 47 pages of Frameworks for Success, forms for getting crystal clear and Creating your plan for success, mindset strategies, a Journal section, measurements, calendar, and so much more!
Exclusive 30 Day Smoothie Recipes Ebook
Heart and Soul Affirmations and daily Journal Ebook
My Sowing Seeds for Change, "Mastering the Art of Ultimate Thinking" Ebook
This is basically how I ate to lose my weight, and how I have eaten for many YEARS now. It is truly a LIFESTYLE MASTERY program for lasting results!
PLUS 60 Second Soulution Workout System (A 12 week digital 4 min, 6 min, and 8 min workout) for your fitness level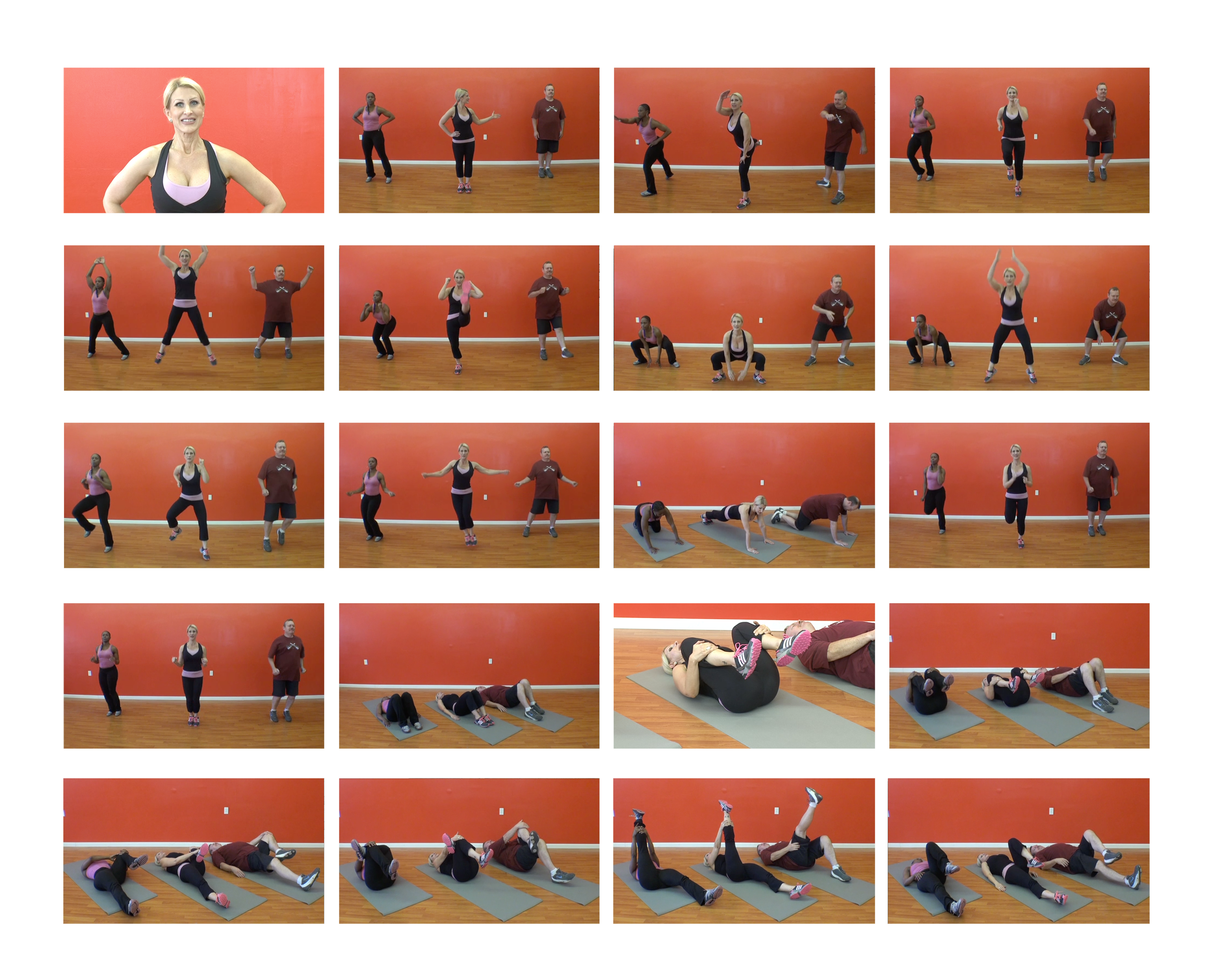 HOW DOES IT WORK?
Commit to The 90 Day Challenge
Eat Following The Glycemic Index Choices
Exercise Using The Simple 60 Second Soulution Workout
Submit! Every 30 Days You'll Get An Email From Us That Will Ask You To Submit Your 30 Day Photo's


STAY MOTIVATED WITH SHERRY & JOHN VIA "EXCLUSIVE ACCESS" TO THEIR PRIVATE FACEBOOK GROUP
All there is left to do is click "Take The Challenge" — wait for your email and get started on Sherry & John's Private Facebook Group!
Sherry & John, "I am ready to TAKE THE CHALLENGE"!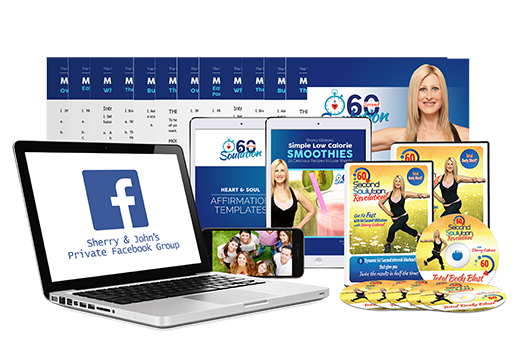 No more starting and stopping, there is another way!
It' time to heal from the inside out!
Become Mentally and Physically
HEALTHIER
RIGHT NOW!

We are about to show you! Start our 90 Day ULTIMATE YOU Body SOULution Challenge Now!
Simply take a photo that reveals your true 'before' (such as clothes you workout in, bathing suit). Then follow our advice for 60 days. Finally, take a photo in a similar outfit and presto - you're entered to win! We know this can be uncomfortable. Trust us, we have been there. Push through, remember success lies just outside your comfort zone. Just think though how amazing you will feel when you are able to compare the photos — actually see the changes in your body when you look at the 'new you' in 60 short days.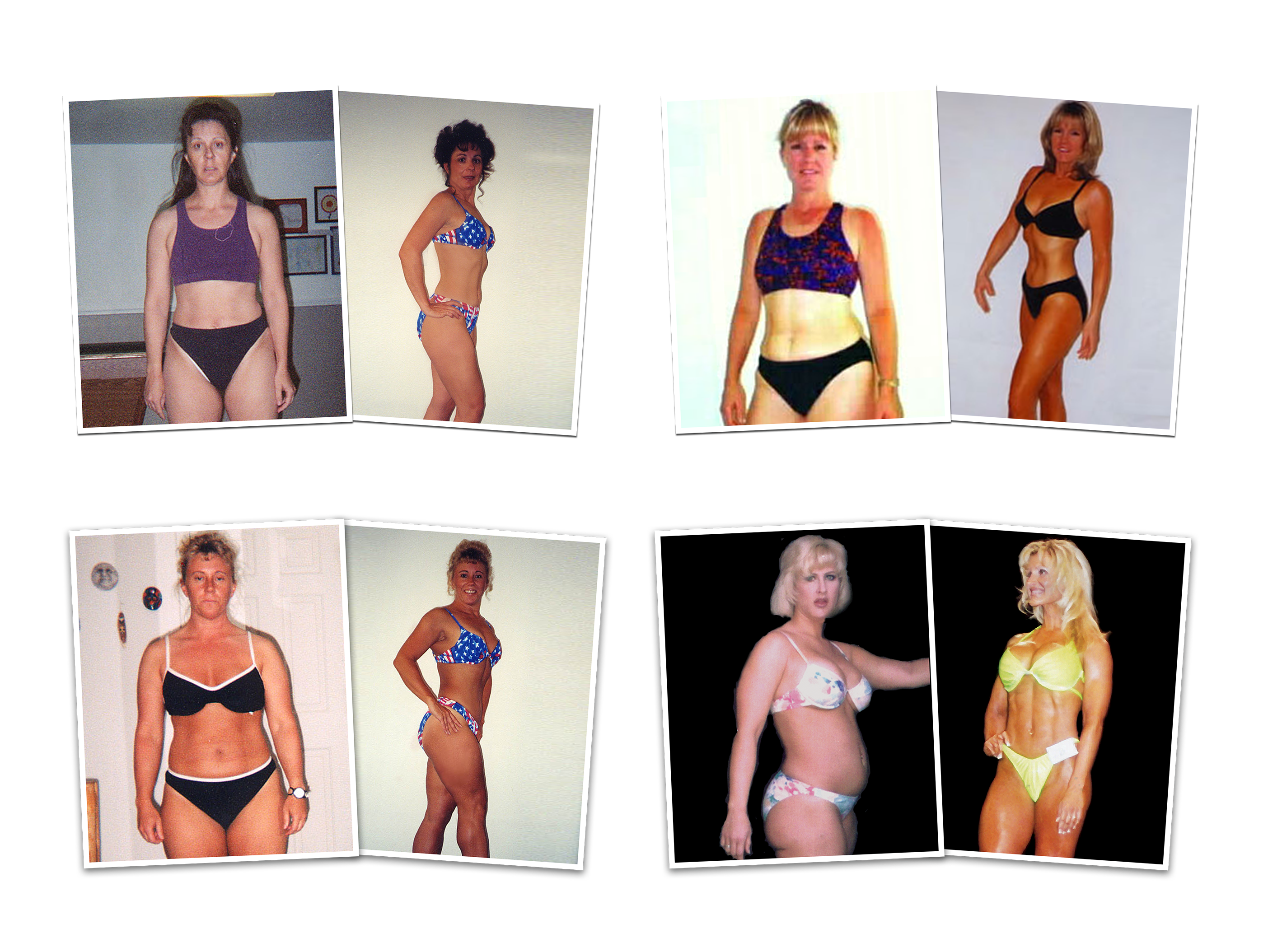 COMMIT AND GET STARTED NOW!
Your Instructor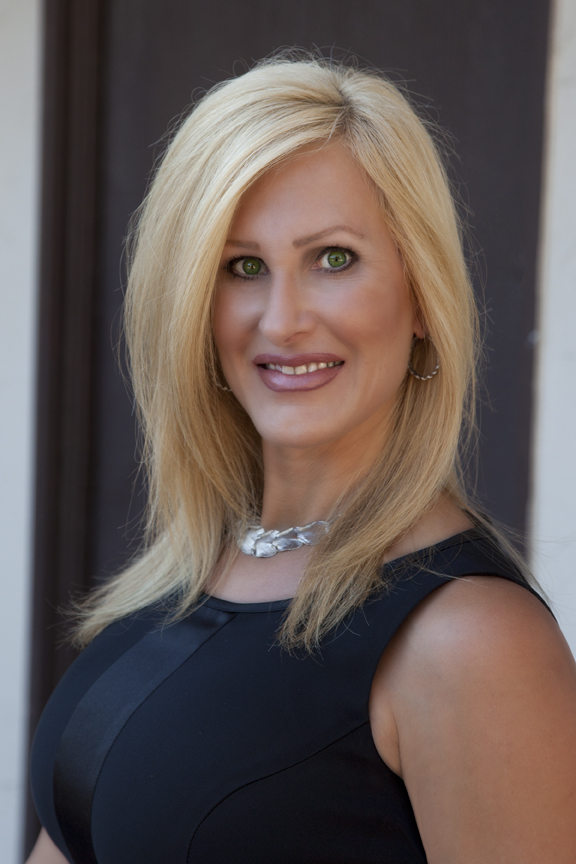 Hi Everyone,
My name is Sherry Gideons. Here is a little bit about me. Gideons has been a professional bodybuilder and fitness expert. As a New Thought leader, she has achieved top honors in the fitness/wellness industry as a thriving coach and motivator. Her background includes more than thirty years of training in the health and wellness industry, as well as liscensing and training in metaphysics and communications. Sherry also has a AA in Communications and Journalism, and a BS in Communications and Technology. Today she continues her quest for spiritual knowledge and has a unique and powerful ability to address life issues from an integrated and comprehensive level.
February 13, 1997 the day Sherry's entire life was transformed! Sherry was an avid competitor during the early evolution of the fitness and bodybuilding industry struggling to meet up to the expectations of that fast evolving industry, while battling, bulimia, anorexia, drug abuse, and low self-concept. During this time Sherry began to ask questions inwardly and seek to understand why she was here, what her purpose was, and questioned if unhappiness was all that was meant for her life.
Sherry has a unique story that includes two near-death experiences, the first in 1997 following a heart attack. Then in 2004, after the delivery of twins, she experienced a second massive heart attack and returned to life spiritually transformed. Her doctor told her she could die in a year without a heart transplant and would never be able to exercise again.

As a life mastery coach, Sherry used the universal principles she teaches others, immediately turning away from the appearance of illness. Sherry told the doctor she would heal to 100% of her capacity, and focused on the opposite of dis-ease, which is wellness. Today, she is totally healed.
Having gone through a childhood with deep wounds and poor self-image herself, Sherry helps people to transform the way they think of their body image, their health, and their life. She uses her own life as an example, sharing simple truths that encourage individuals to relate them to their own experiences. As a coach and mentor, Sherry has taught many followers to create health, wellness, and the highest image of themselves. One of her goals in life is to share her unique way of creating desires, dreams and goals deliberately with individuals globally around the world. After Sherry's first NDE she took three years off from competing and took the time to heal the wounds on the inside. In 2000 Sherry made a comeback into the fitness industry the right way the real way and eventually turned pro all natural. The same year she was approached by bodybuilding.com as well as several other companies to represent their company as their spokesperson.
Sherry says, after you go through two near death experiences of nearly losing your life, almost losing a child as well as many other forms of adversity, you see things differently. In her case she was shown in her first near death experience, that we actually choose many of the adverse experiences we encounter in life.
As hard as that may be to believe she is the woman she is today because she learned from these experiences.
She learned that in each moment we have a choice to be present. A choice to align with the same energy of the problem, or to choose to align with her highest self, and the feeling of what she really wanted, rather then what she didn't want.
We don't realize that in each moment we are being one way or another, and this is what is creating our reality. Many of us continually give away our energy to others before we take care of ourselves first, and give from the overflow. We often forget how our body is always receiving what our mind and feelings are telling it, and our bodies manifest this way of being as sickness in our bodies, or challenge in other areas of our lives.
Understanding that we are worthy and deserving of taking care of our health is vital.
Sherry says in her case she was always giving away everything she had in the pursuit to save others. It was when she began to ask within the question, "what is seeking to emerge from me? She began to receive the solutions from her highest self. The message that we must live authentically and intentionally serving others by demonstrating our own self worth and inner love shining this path for others to create in their own lives. Being ourself makes all the difference.
Course Curriculum
Welcome + Introduction + Materials to #WholeLifeLivingSuccessPlus
Available in days
days after you enroll
Bonus Menu Eating Plans
Available in days
days after you enroll
Frequently Asked Questions
When does the course start and finish?
The course starts now and never ends! It is a completely self-paced online course - you decide when you start and when you finish.
How long do I have access to the course?
How does lifetime access sound? After enrolling, you have unlimited access to this course for as long as you like - across any and all devices you own.
What if I am unhappy with the course?
We would never want you to be unhappy! If you are unsatisfied with your purchase, contact us in the first 30 days and we will give you a full refund.